BLA'K DIAMOND COLLECTION (Gift Set 2oz)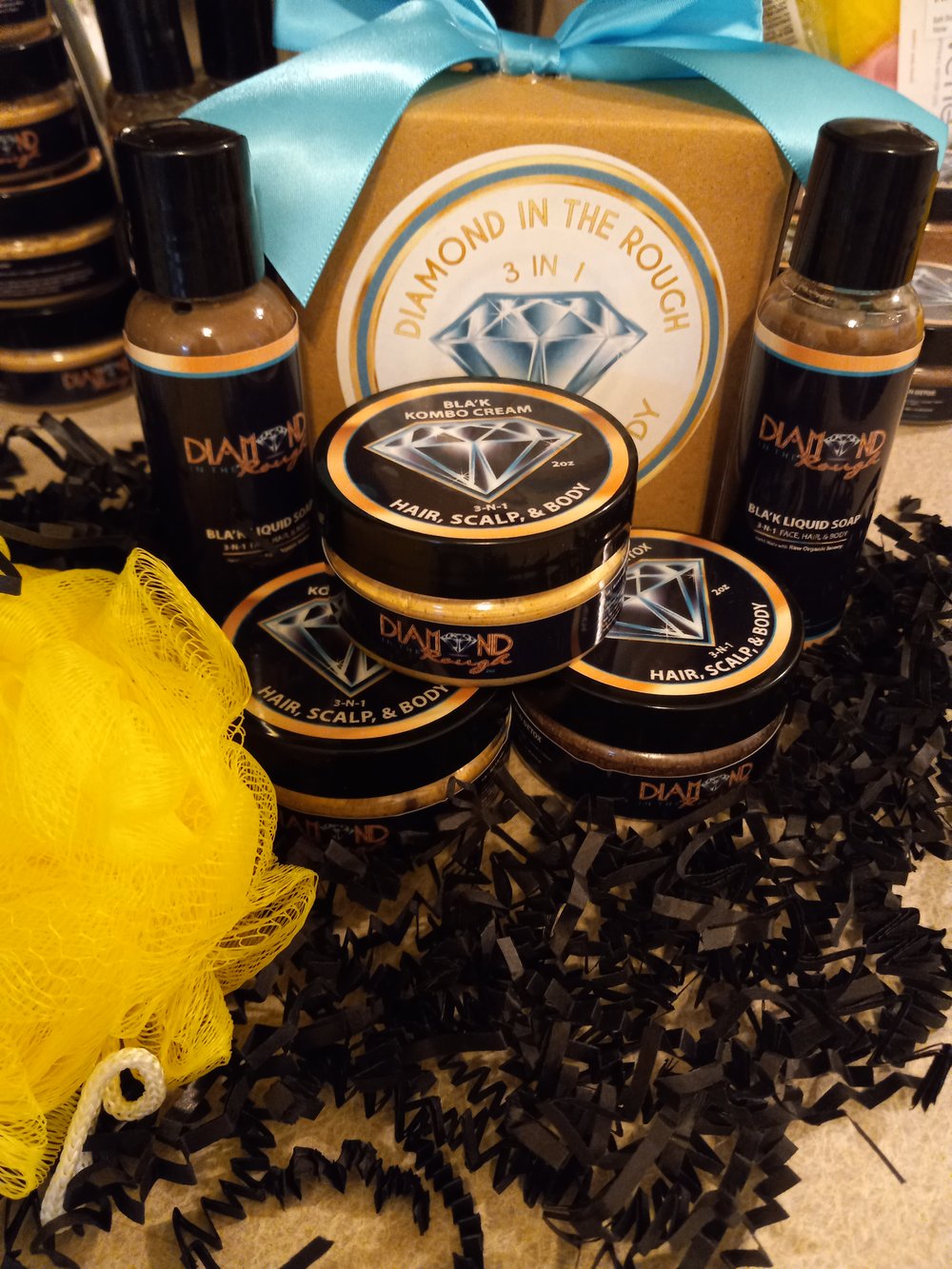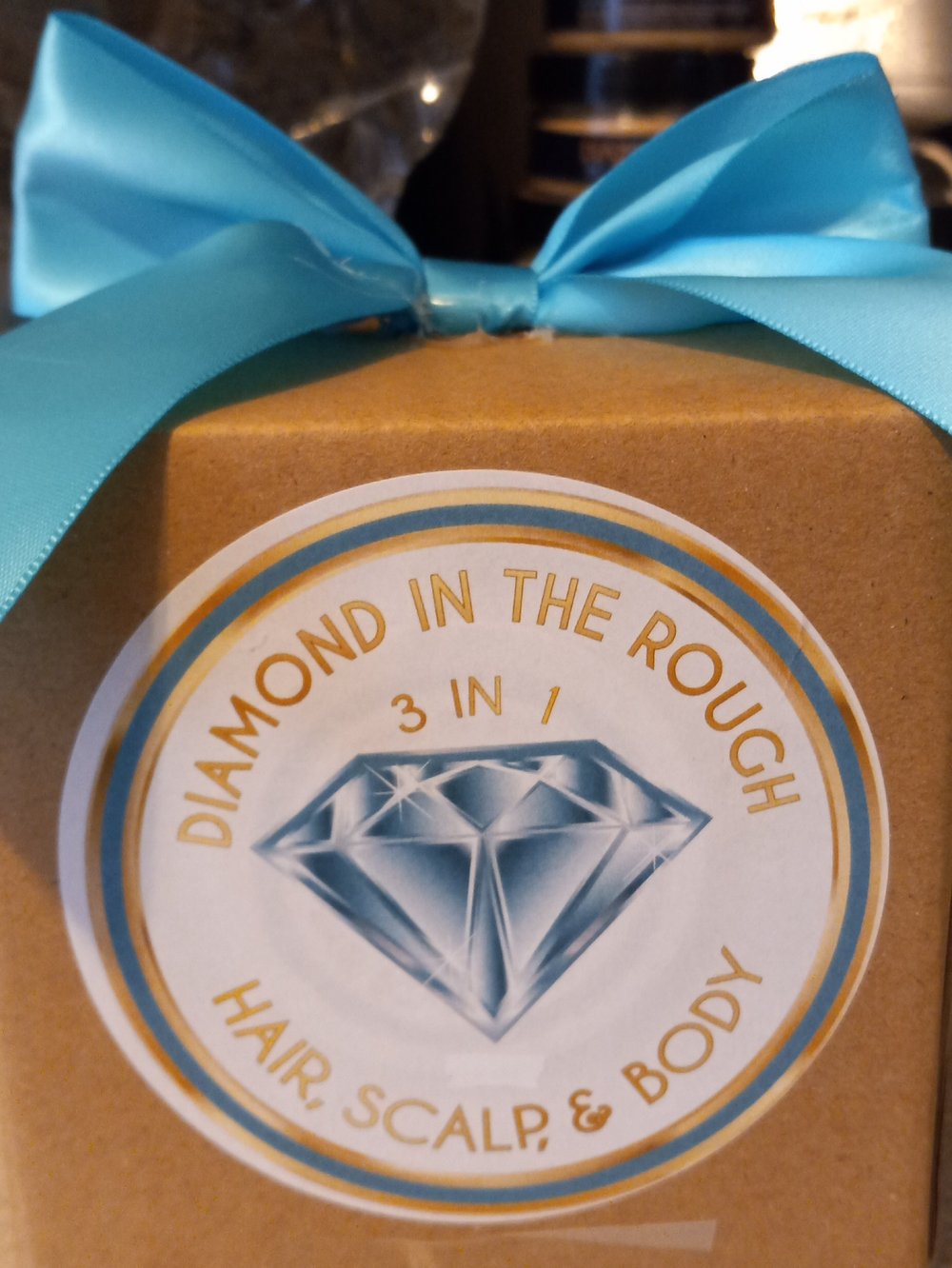 BLA'K DIAMOND COLLECTION is a 3-N-1 natural product for your hair, scalp, and body. It is amazingly rich with vitamins, antioxidants, antifungal properties. It works as a element that's softens and smooth your hair and skin. Black Diamond Collection is safe for most skin types. It may help with the appearance of dark spots . May reduce razor bumps. It helps with removing makeup. Also reduces joint and muscle pain and reduces the impact of eczema. It is a great moisturizer. It relief itching of the scalp and lathers well for a hair and body.
Ingredients bla'k liquid soap: Distilled water, Cocoa Butter, Coconut Oil, Palms Oil, Shea Butter, Vitamin E ,Olive Oil, Joboba Oil, Argan Oil. Vegetable Oil, Neem Butter, Raw Honey and fragrance.
Ingredients Bla'k Cinnamon Detox : Foaming bath butter,Baking soda, Cinnamon , Olive oil and fragrance.
Ingredients Bla'k kombo cream: Kombo Butter, Bacuri Butter, Shea Butter, Baobab Oil,
Maracuji Oil, Amla Oil and fragrant.
Directions for Face, Hair, and Skin :
Apply a generous amount on your scalp use for clarifying your hair. Scrub scalp gently with a toothbrush. After you apply product to your scalp wash thoroughly.Apply liquid soap with your fingertips to your face let the liquid soap set for a few minutes rub in circular motion to exfoliate your skin.
Apply a dime size amount of liquid soap into a wet loofah gently rub your body arms, neck, and feet with the natural product rinse with warm water as needed.
🔹️(Remember to store in cool place.)